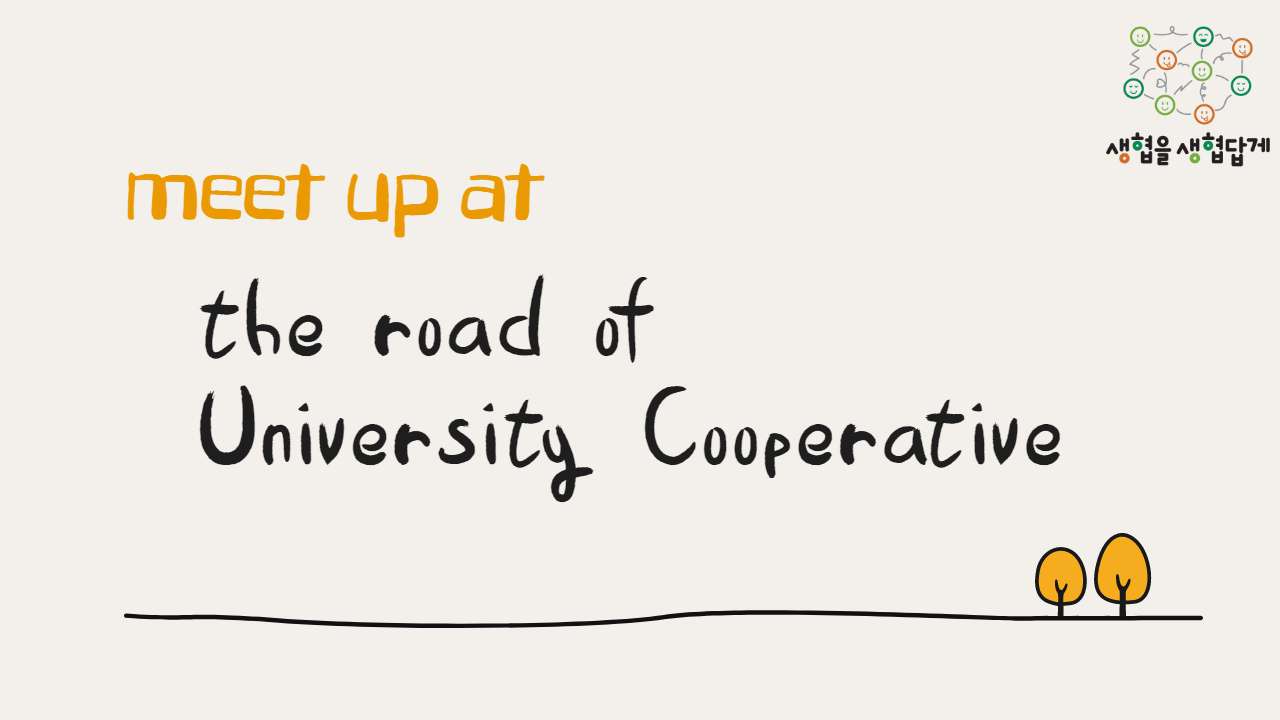 news
New Year's Address for 2020 : Meet up at 'the road of University Cooperative'
New year has begun.
I wish the best to all members and related persons of University Cooperatives, especially staffs who endeavors the cooperatives's values.
All members should fulfill their needs and be welcomed in the University, and University Cooperative supports in terms of providing welfare service to them to realize it. Korea Federation of University Cooperatives aims to make decent campus life of members.
However, Universities are facing issues of commercialization in the campus, because some are directly reflecting principles of the market on the education organization. These circumstances even threaten University Cooperatives. We are also having troubles in providing welfare service for affluent campus life to the members, and even the situation is getting worse and worse. Besides of those factors, we are also having internal issues such as limited business, raising labor costs and others.
Though we are confronting many issues, we all believe cooperative is the key to change this situation. I believe it is a crucial moment for stepping forward with Korea Federation of University Cooperatives. and building sustainable system of cooperatives. For that, we need strong solidarity and resolution with member cooperatives and federation based on members' democratic control and cooperation.
Furthermore we can make this organization greater by members participation. One of the ways to realize it can be by student committee which operated actively for many years. Korea Federation of University Cooperatives will do our best to develop and improve the situation.
Hopefully we can push ahead with members in 2020.
January, 2020
Kim, Jong Won
The President of Korea Federation of University Cooperatives