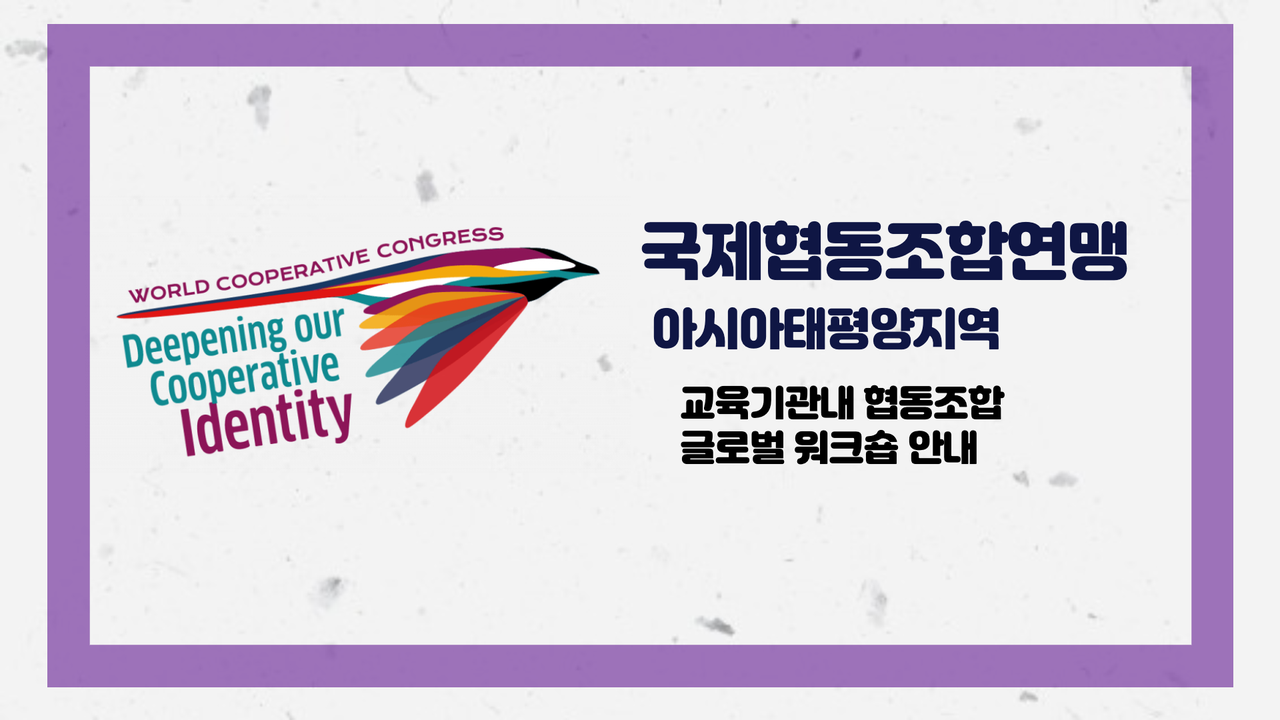 news
Global Workshop on Cooperatives in Educational Institutions

ABOUT THE WORKSHOP
'Catch them Young', is the popular premise on which strengthening of any movement rests. The cooperative movement, too, needs the infusion of young blood and ICA has taken the right step in this direction by creating a space for a youth representative on its Board and conveying the primacy of youth. Providing adequate exposure to cooperative principles and values to young people would contribute towards building stronger cooperative identity.
It is important to note that educational institutions, in general, and higher education institutions, in particular, make young people aware of principle – based - enterprises like cooperatives, through an effective integration of cooperative elements in the curriculum. However, the cooperative learnings acquired in the classroom will be much more appreciated and the cooperative values ingrained if they are complemented with hands-on experiences in cooperatives. In this sense, educational institutions, together with cooperatives functioning within their campuses, can be effective catalysts in building the cooperative culture and strengthening the cooperative identity. While the curriculum and co-curriculum give youth an overview of the functioning of cooperatives; cooperatives in their schools and universities promote self-help, create a participative environment for the entire campus community, support education and most importantly, make young people realise the value of and need for the cooperative- principle and value-based ways of doing business.
Keeping in mind the enormous significance of cooperatives in educational institutions, ICEI is organising a One-Day Global Workshop on Cooperatives in Educational Institutions focusing on the theme of building the Cooperative Identity from the grassroots. The idea is to utilise the occasion of gathering global cooperative leaders to drive home the need to strengthen cooperative education and promote cooperatives in educational institutions the world over. The workshop will serve as an appropriate platform that will provide a unique opportunity for educational institutions around the world to share knowledge and expertise on cooperatives in educational institutions.

Click here to view the programme schedule.